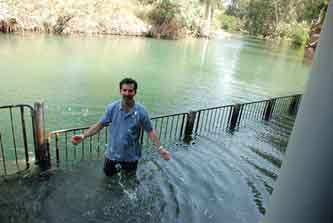 Valdecir Dos Santos was born on 06/06/1960 Guarani d'Oeste / São Paulo, Brazil, but for 29 years he lives in Boston, Massachusetts, United States. He is married has two children. Valdecir grew up in a Catholic family, his very religious parents were always present every weekend at the Eucharistic Celebration. He always went to Mass, but as an obligation and not because he understood. The awakening to Christ Finally at the beginning of June 2008, he ran a gym three times a week, and always pleased this cheerful gentleman (Bob), Valdecir admires the happiness of this gentleman, until one day passing near Bob I said who was in pain and the pain was hernia. Bob asked you to believe that Jesus heals you, he answers yes, in the middle of the gym Bob was praying, and I felt something in my life that I had never felt before, it was the Holy Spirit that was taking care of my whole being and in that moment I was healed.
The next day I told Bob that I was healed and wanted to know the name of the church where I attended that he wanted to give my testimony. That's when I went with my wife to this very special Holy Rosary church in the city of Winthrop, Mass USA. And since then I have attended this community and the paroco is very special.
As of July 2008 you touched my heart so that I could intercede for the sick and liberations and then I began to pray people over the phone with thousands of miracles in the name of Jesus. I have already visited practically all of Brazil by phone. I have already gone to preach in Brazil you want me to preach in your community or in other Countries contact Valdecir Dos Santos www.sojesuscura.com thank you.